Microbiome One Health Conference
Thursday 23rd March 2023, 9:15am to Friday 24th March 2023, 5:00pm
Technology and Innovation Centre, Strathclyde University, 99 George St, Glasgow G1 1RD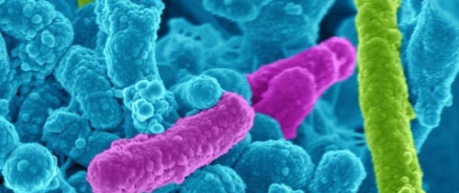 Bringing these sectors together is an opportunity to learn from each other and make new connections.
Explore common challenges and discuss how our community can work together to make the UK a key destination in Europe for microbiome research and innovation.
There will also be an opportunity for early-stage microbiome entrepreneurs to pitch their ideas to find new partners.

This conference is designed for people who are interested in research and innovation across the entire microbiome field (human, animal, plant, soil, environment…) including:
Academics

Industry scientists

Entrepreneurs

Supporting organisations

Funders

Meet with leading microbiome researchers and innovators from academia and industry, and forge new connections and collaborations that could fast-track your research or project.
Learn about advances being made in microbiome research and innovation and understand common challenges and solutions across the different sectors involved in microbiome research and innovation.
Hear from some of the UK's pioneering microbiome start-ups and experts in IP, regulatory and manufacturing.
Innovate UK KTN is a not-for-profit organisation, but to cover the cost of the conference, a contribution of £85 + VAT per standard ticket. is requested.Limited student tickets are available for a reduced price of £25 (+VAT ).
This conference is limited to 100 attendees so make sure you book your ticket now so you don't miss out.