VetEd 2023
Thursday 6th July 2023, 8:00am to Friday 7th July 2023, 4:00pm
Pollock Halls, Edinburgh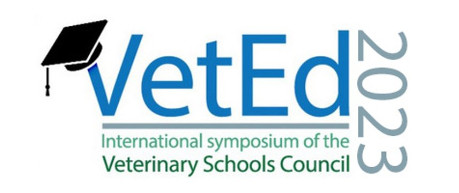 VetEd will be hosted by the University of Edinburgh from 6th to 7th July, with pre-conference workshops and socials being held on 5th July, and a conference dinner and ceilidh hosted on the evening of 6th July.

The annual Veterinary Education Symposium – VetEd – was established by a group of enthusiastic veterinary educators working in vet schools in the UK and Dublin, and takes place over two days during the summer. It rotates around the schools and aims to be an economical way for veterinary educators to share ideas and innovations for teaching undergraduate and postgraduate vets. The symposium has a friendly and inviting atmosphere and invited keynote speakers are intended to be informative and stimulating. Workshops are intended to be interactive and cover a wide variety of topics, whilst networking opportunities are emphasised throughout.

Pre-conference workshops will take place on 5th July at the Royal (Dick) School of Veterinary Studies, at the University's Easter Bush Campus, and will include sessions such as morning yoga, campus tours and various talks. The main conference will be held at Pollock Halls in the city, with registration opening at 8am on 6th July. Plenary sessions throughout the event will cover education, sustainability and more.
For further information about the VetEd 2023 symposium, including contacts for enquiries about accommodation, please click here. To register for the event, please follow the link below.