World Water-Tech Innovation Summit: London
Tuesday 20th February 2024, 9:00am to Wednesday 21st February 2024, 4:00pm
PARK PLAZA LONDON RIVERBANK, 18 Albert Embankment, London, SE1 7TJ
World Water-Tech returns to London on February 20-21, 2024. Join 600+ water utilities, regulators, engineering firms, technology giants and start-ups for expert panels, start-up showcases, receptions, workshops, a busy exhibition and 1-1 meetings hub.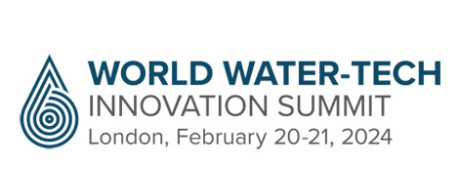 The 13th annual World Water-Tech Innovation Summit is back in London, gathering global disruptors in the water sector.
Against a backdrop of rising weather extremes, aging infrastructure, and emerging contaminants, the summit aims to accelerate collaboration, investment, and innovation.
Through a partnership with the UK Department for Business and Trade, the summit attracts diverse delegations from Europe, Asia, North America, South America, the Middle East, Africa and Australia. These delegates assemble to share knowledge, showcase project opportunities, and foster enduring business partnerships.
Featuring interactive panel discussions, executive briefings, focused roundtables, and one-on-one meetings, the two-day agenda encourages dialogue and impactful collaborations. Sessions will be streamed live to a global online audience and available for on-demand viewing for one month after the event.