Tell-tail signs
Monday 9th April 2018, 4:00pm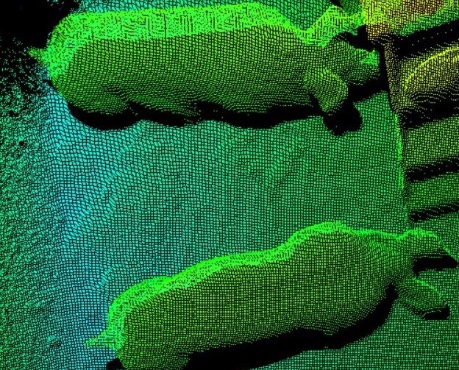 New research by Scotland's Rural College (SRUC) has revealed that pigs hold their tails down against their body when tail biting is about to begin.
Experiments saw 3D cameras placed above feeders to automatically measure whether their tails were up and curly, or held down.
The research was carried out using 23 groups of weaner-grower pigs which were regularly scored for any signs of tail injury. The animals were closely monitored and tail biting was stopped as soon as an outbreak was detected.

Outbreaks of tail biting have no single cause – there are a number of contributory factors that could include elements of the pig's genetics, nutrition, environment and management. Outbreaks can occur unpredictably and quickly spread. Tail docking can be used as a measure to control tail biting, however this is no longer seen as an acceptable routine solution to prevent against outbreaks.

The research, which has been published in the scientific journal PLOS ONE, was the result of a collaboration between SRUC animal behaviour and welfare experts, Scottish farm technology company Innovent Technology Ltd, pig supply chain partners including feed company Harbro and Sainsbury's supermarkets, and the Agricultural Engineering Precision Innovation Centre (Agri-EPI).